Confident & Comfortable - The Way Dentistry Should Feel
Your smile says a lot about you. Don't let the barriers of cost, pain, or fear overtake your desire for the smile you've always wanted - allow Dr. Kasey Hawkins and the expert team at Crown Dentistry guide you through.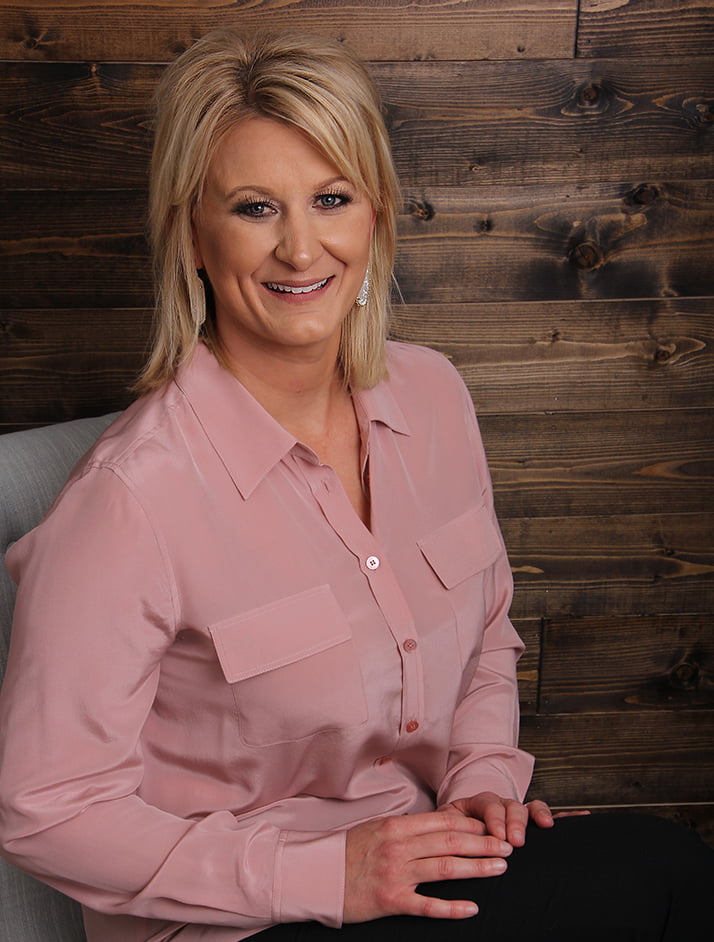 Your comfort is our demand. Let us help you achieve optimal oral health and a smile you'll love.
Your Forever Dental Practice
When you visit our practice it should feel easy, comfortable, and maybe even something you look forward to.
Smile, you're in good hands.
Your Smile & Your Health Matters
At Crown Dentistry, your overall health is our key concern. We go beyond just teeth, because we know your mouth is the gateway to better overall health. Our goal is to help you achieve the smile you've always wanted while improving and maintaining your oral health, so you can keep smiling confidently for the rest of your life.
Comprehensive Diagnosis
We use the latest in dental technology and scanning to get a solid idea of the state of your mouth and diagnose all concerns. Then we work with you to develop a comprehensive and affordable plan to improve your smile and improve your oral health.
The Smile of Your Dreams is an Appointment Away
Schedule a consultation with Dr. Hawkins today!
We implement the latest dental technology to simplify your experience, and improve your comfort
INVISALIGN
If you've ever thought your smile could use some improving, a quicker, clearer way to straighter teeth is a consultation away.
DENTAL IMPLANTS
Do you hide your smile because you're missing a tooth? Dental implants are a fantastic solution to replace teeth like they were never gone in the first place.
You deserve consistency, comfort, confidence, and a dental team that has your best interests in mind at all times.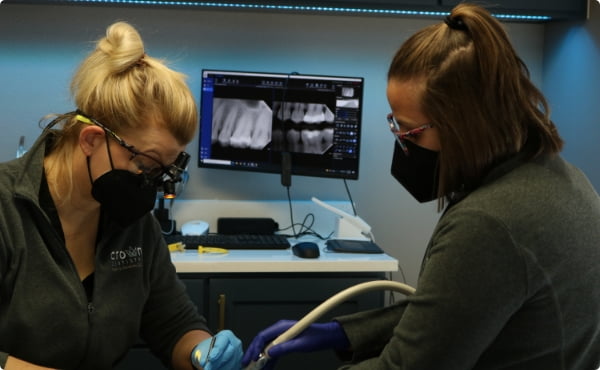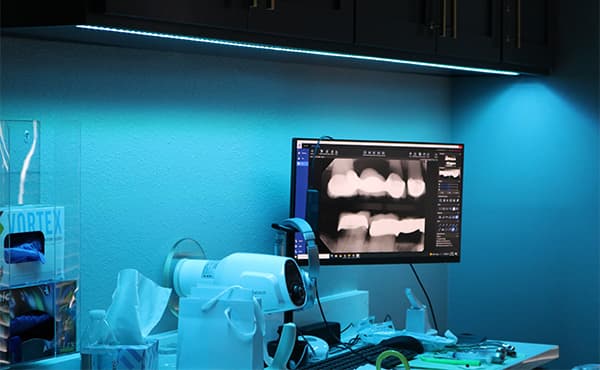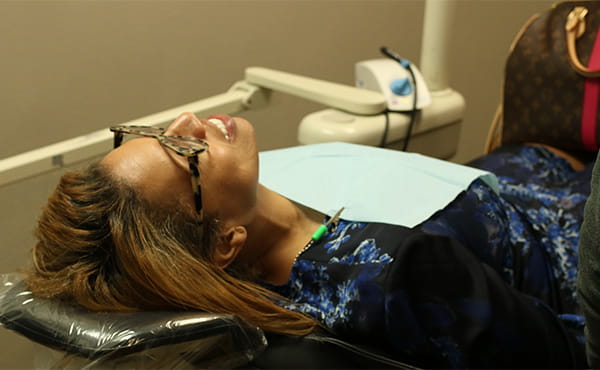 Imaging That Sees Everything
Crown Dental offers digital x-rays, reducing your exposure to radiation and achieving the clearest images of your teeth, soft-tissue, and jaw bone. Our intraoral cameras create an accurate record of your mouth, and help us celebrate small victories as you continue to make healthy choices, and brush and floss regularly!
NO INSURANCE?
NO PROBLEM!
We aim to remove barriers between you and the quality care you deserve, so don't let being uninsured stop you from seeking dental treatments you need or want! We accept payment through CareCredit and Lending Club. Find out instantly if you're approved by filling out a simple application in our office. You can schedule as soon as you're given the go, then pay your balance in affordable monthly installments.
Your path toward improved oral health begins here
Schedule a consultation with Dr. Hawkins today!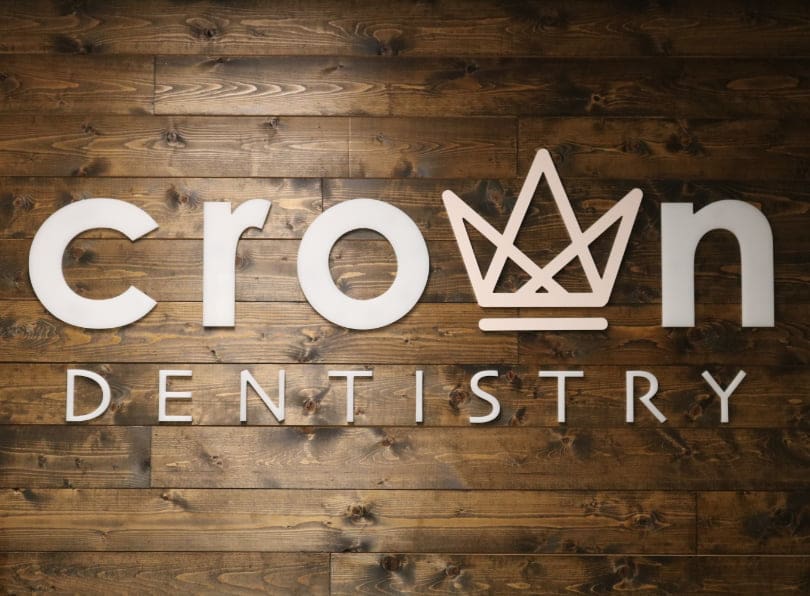 No matter the current state of your mouth, you can achieve the smile of your dreams, and better oral health in three easy steps…
1) Schedule your visit with us
Crown Dentistry is happy to welcome new families, friends, and neighbors from all over Arlington, Fort Worth, Dallas, Euless, Mansfield, and beyond. If you've been searching for a dental team that has your best interests in mind, you've found us!
2) Meet with our team to develop a personalized treatment plan with you
We're all about your convenience and comfort. You'll find all the information on our services and amenities on this site, as well as New Patient Forms—fill them out at your leisure so that when you arrive and hand them over, you can spend time petting Dak and chatting with Dr. Hawkins over coffee, tea, or water before going back for your examination, treatment, or cleaning.
3) Let us provide you with the best dental care you've ever experienced
We truly enjoy spending time getting to know you and the story behind your smile—it's why we pursued our professions and why we work hard to keep current on ways to make your experiences more comfortable and convenient.
Don't just take our word for it. Read about why our patients love coming to the dentist!
"I recommend Crown Dentistry - Bowen at Westwood. VERY impressed. Just switched in February. Hygienist is FABULOUS! Everyone is very friendly, too." - Beth A.
"My wife made an appointment for our children to have their teeth cleaned and x-rayed. Dr. Hawkins and the staff made us feel so welcome from the moment we checked in to when we left. They even gave gifts to our children for visiting the office. We love this kind of service and definitely will be back." - Joseph N.
"Dr. Hawkins is thorough and an amazing dentist! Her team are very professional and treated me like royalty!" - Janie M.
"This office is excellent! After much hesitation on returning Dr. Hawkins back staff convinced me that this was the place to be! Toni helped the doctor at my last visit and she and Dr. Hawkins are what make that place a home for patients. I have never felt so welcomed there in all these years as I have by those two. Keep up the great work!" - Jay A.
"Today was my appt at Crown Dentistry and it was awesome! I felt so welcome from the time I walked in. The front desk staff was awesome and the crew in back were so amazing. I felt like I was really taken care of and I can't wait to go back." - Lanondrea S.
"All of the staff were so friendly and very efficient! I was in and out very quickly and my teeth are super clean. Mad props to everyone in this office!" - Madeleine S.