About Us
You Deserve Exceptional Dental Experiences in Arlington, TX. This is the philosophy we operate under at Crown Dentistry. We can't imagine feeling fulfilled without having a family of pleased patients. We truly enjoy spending time getting to know you and the story behind your smile—it's why we pursued our professions and why we work hard to keep current on ways to make your experiences more comfortable and convenient.
Meet Our Dentist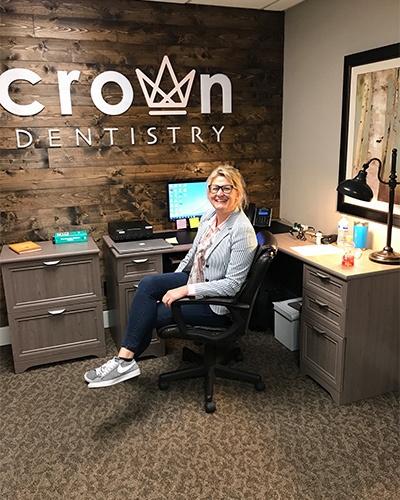 Kasey Hawkins, DDS
Dr. Kasey Hawkins was born in Baton Rouge, LA. She moved to McAllen, TX at a young age and considers the valley home. Dr. H attended Texas Tech University and went on to attend dental school at The University of Texas- Houston. After working at dental offices around her hometown, Dr. Hawkins moved to DFW. She bought the office in 2017, and Crown Dentistry was born!
She spends her free time with her family including her son Mason and dog Dak. You can find both making their way around the office during the day.
Dr. Hawkins loves the beach, football, being outdoors, and cheering on the Red Raiders. You won't find anyone with more energy and passion for their patients, and Dr. H hopes that is felt throughout your visit at Crown Dentistry.