Technology & Products
At Crown Dentistry, we work hard to ensure your experiences in our care are exceptional—but it doesn't feel like work to us. We love what we do, and we're proud to utilize technology and products that make prioritizing your dental care feel less like a chore.
In fact, few things make us feel as complimented as our dental family letting us know they look forward to their visits after they've gotten acquainted with our office and team. Some practitioners might stop there, but we're always looking for ways to raise the bar—we feel our mindset of doing better each day than we did the day before encourages our cherished guests to do the same, and we get to celebrate those results when you return to relax in the chair. We consistently improve by furthering our education, building strong relationships, investing in the most up-to-date technologies and proven techniques, and treating you the way we ourselves would like to be treated by health professionals.
We enjoy spending quality time with our dental family.
Our comprehensive care makes it easy for you to get the services you need under one roof.
We're here to help you reach your oral and overall wellness goals.
Don't hesitate to ask any question you have or let us know what your fears and concerns are.
Digital x-rays provide clear images of your teeth, tissues, and bone.
Digital radiography has been around for a while now, but it's not something we take for granted. Digital x-ray technology decreases the amount of radiation you and our team are exposed to, and the images can be taken while you relax in the chair. Within minutes, the images we need will be available on the screen for us to examine together.
Digital x-rays reduce your exposure to radiation.
Clear, detailed images show us the health of your enamel, teeth, restorations, and jawbone.
X-ray imaging for children shows us how their adult teeth will develop.
Cavities that are forming in between teeth are easy to detect with digital x-rays.
Ready, tech, go!
Schedule your visit with Dr. Hawkins today.
Before intraoral cameras were invented, dentists had to rely on their eyesight, maybe a pair of Loupes, and the good ol' dental mirror.
Intraoral cameras are not much larger than your average pen, but the images they snap for us are clear and can be magnified up to 25 times. This helps us identify potential problems earlier and creates the most accurate record of your mouth from visit to visit.
Images are taken while you're comfy in the chair.
You can take a good look at your mouth and get an idea of how well your oral hygiene routines are paying off.
Images can even be sent to insurance companies when needed for case acceptance.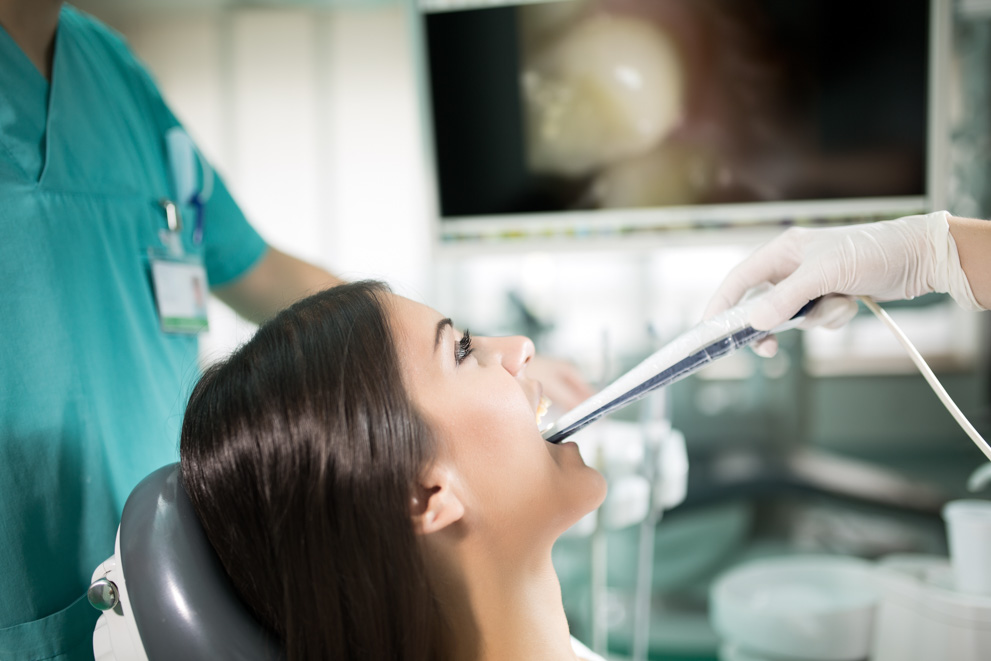 PreXion 3D imaging technology helps us take 3D, 360° images for improved diagnostics and advanced treatment planning.
CBCT—cone beam computed tomography—scanners have revolutionized the dental industry in recent years.
Where traditional and even digital x-rays only give us a single dimension image, CBCT scanners allow us to see your entire oral health structure anatomically, from every angle. This new dimension of digital technology allows us to diagnose disease and decay sooner, and provide more advanced restorative, endodontic, periodontic, and dental implant treatments with higher precision for better results.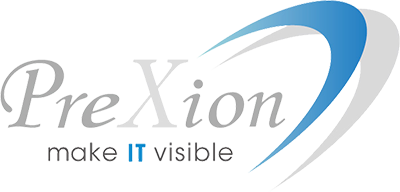 Improved diagnostics helps us catch small problems before they progress.
Improved treatment planning for restorative, endodontic, periodontic, and dental implant treatments.
PreXion has the clearest, most diagnostic CBCT images available today.
PreXion has over 15 years of experience in 3D imaging technology.
Helps increase patient understandings of oral health and treatment needs.
Filtered air, nitrous oxide if you need it, and painless injections!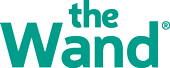 We use The Wand® because we take your comfort seriously. The Wand delivers a virtually painless experience during your treatment by using small, pulsing vibrations that block nerve receptors in your brain while we administer anesthetic. Whether you need decay removed and a filling placed, you need a root canal or an extraction, or you're going to have an implant placed, your experience should be comfortable.
When your oral hygiene routines need help, we can provide backup.
Gum disease's most advanced stage, periodontitis, is the leading cause of adult tooth loss. Luckily, gum disease is treatable and preventable. We can treat your gum disease with Arestin®, used in conjunction with deep cleanings (scaling and root planning), and help you combat it at home with PerioSciences® and Oral-B® products.
We also offer denture cleansers and adhesives that you can take home with you after your visit, or pop by and pick up when you run out.
If you take medications that cause dry mouth, or your salivary glands just need some assistance, we also keep products on hand that can help your mouth produce the moisture you need.
To show your gums more love and to remove bacteria and food debris that can cause cavities, take home some Soft-Piks®!
We can help you determine which products will work best to keep your unique smile healthy and beautiful.
Schedule your visit today!
If you have any questions about the technology we use or the products we offer, or you're ready to schedule an appointment with your Arlington dentist, Dr. Kasey Hawkins of Crown Dentistry, we'd love to hear from you.
Go to the Top of the Page